Dawn and Mac Marney founded the business in 1964, after saving up for the first van, equipment and spares needed for installation and service work. Mac did all the breakdowns, service work and installations himself, building his own cold rooms and mortuaries, enlisting some help from a friend when required. Dawn ran the business from home, taking all the calls, doing the bookwork and invoicing. She also helped Mac with the manual work, helping to lift refrigeration units into their garage, and back in to the van.
After two years, their home was too small to support the business and extra space in the local garage was procured. The first engineer joined the company and, with another van on the road, the business rapidly grew, resulting in another engineer being required.
Due to this expansion, Dawn and Mac bought a small unit on Wharfedale Road in Ipswich. They also bought a small piece of land next door, which enabled them to build larger premises, with offices to accommodate two office staff and two salesmen, workshop space with stores area and a showroom for refrigeration cabinets. Around this time, Dawn and Mac's son, Glen, joined the company as an apprentice and began developing his knowledge of refrigeration equipment.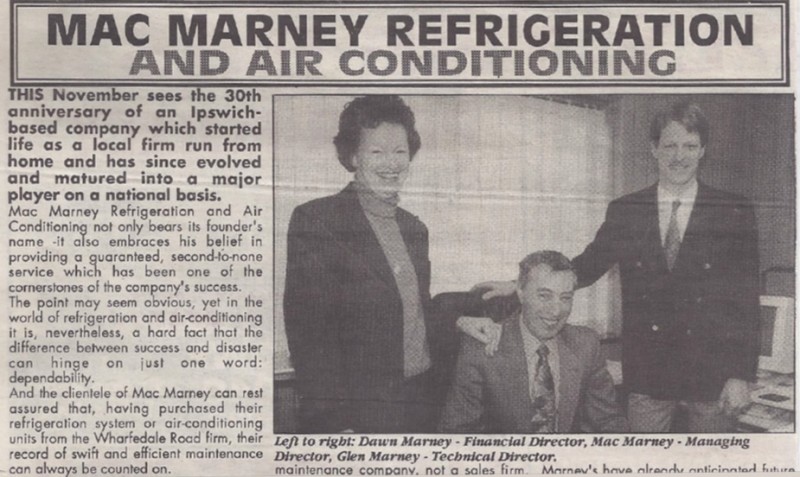 Building upon its reputation and services, the business continued to grow, and offices were opened in Bury St Edmunds and Witham, both with their own engineers, manager and salesman.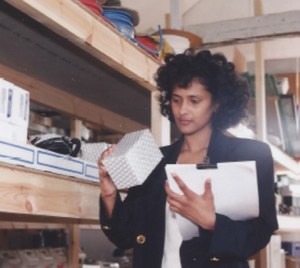 In 1995, the business moved its operations to Crowfield, just outside Ipswich. This allowed centralised stores and computer controlled maintenance scheduling to be utilised, improving efficiencies and response times for our clients.
The company retains its family based roots with some of Mac's grandchildren working in the business, Charlotte as Services Manager and Tom as a Trainee Engineer.